General Info
|
Customer Support
|
Order Fullfillment
|
Out Of Print Searching
|
Rush Orders
|
International Services
|
Media Services
|
Placing Orders
|
Payment
|
Partners
Order Fullfillment - Your Books Your Way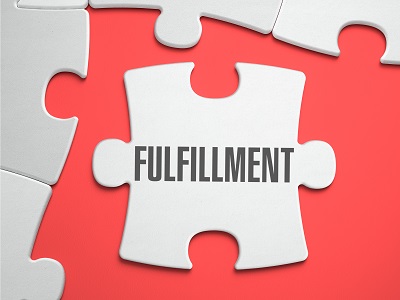 Your Books Your Way offers a comprehensive range of firm order services to College, University, Corporate, Public, Government and Medical institutions throughout the world. Your Books Your Way services include the supply of both in-print and out-of-print textbooks, course and media materials.
All firm order services are fully automated and supported by in-house programmers, analysts, and librarians. Your Books Your Way clients, for both books and media materials has a dedicated customer support contact and marketing representative who manages all aspects of the clients account.
Regular firm orders are typically supplied within three weeks of receipt of order. Inventoried items are supplied within one week. Besides supplying the more routinely available publications from standard commercial presses, Your Books Your Way will supply any book or publication in print - including those from learned societies, associations, research institutes, government agencies, and university departments.
Your Books Your Way supplies textbooks, course and media materials from over 50,000 sources, including international publishers in England, France, Germany, Spain, Portugal, Switzerland, and South America. To facilitate the supply of imported publications, we maintain reciprocal purchase and supply agreements with booksellers in these countries. These arrangements supplement our established direct publisher accounts. Foreign materials commonly supplied by our firm include academic level scientific, technical, and scholarly publications.
Your Books Your Way currently maintains an inventory of over 40,000 volumes. While much of what is supplied by Your Book Your Way is special ordered with the publishers/suppliers, our inventory enhances the fulfillment process for titles in our areas of specialization which include scientific, technical, business, university press, and medical publications. Our fully computerized inventory is replenished daily with books automatically supplied to Your Books Your Way by the publishers. As a recognized agent with nearly all publishers, Your Books Your Way is profiled to receive automatic delivery of all new books published in these broad subject areas. These profiles are prepared by in-house professionals, our publisher liaisons/administrators, and the publisher representatives.
All in-print books supplied by Your Books Your Way will be new and in mint condition. (The condition of out-of-print titles will vary from title-to-title.) The latest edition will be automatically supplied unless a previous edition is requested. All corresponding book jackets, slip-cases, and boxes will be enclosed with the book. The hard cover edition will always be supplied unless the library specifically requests the paperback edition, or unless the book is available only in paperback. A library may specifically profile for our dual edition service.
Most returns will be accepted without penalty or restocking charges, regardless of the timing of the cancellation request and subsequent shipment. All returns will be automatically credited using our "Instant Credit Memo" form via a formal credit memorandum issued after the book has been processed by our returns department. Your Books Your Way will replace, at no additional charge, all books which were found to be defective upon receipt at the library. Claims may be made directly with your Customer support contact by phone, fax, mail, or by email. Credit memos will be immediately issued for the faulty or undelivered titles and rebilled and reshipped within two weeks, or resupplied as no charge replacements.